Every instrument or piece of equipment is made to enhance provider treatment and improve patient care.  Take an inside look at some of our favorite pieces of unique dental equipment!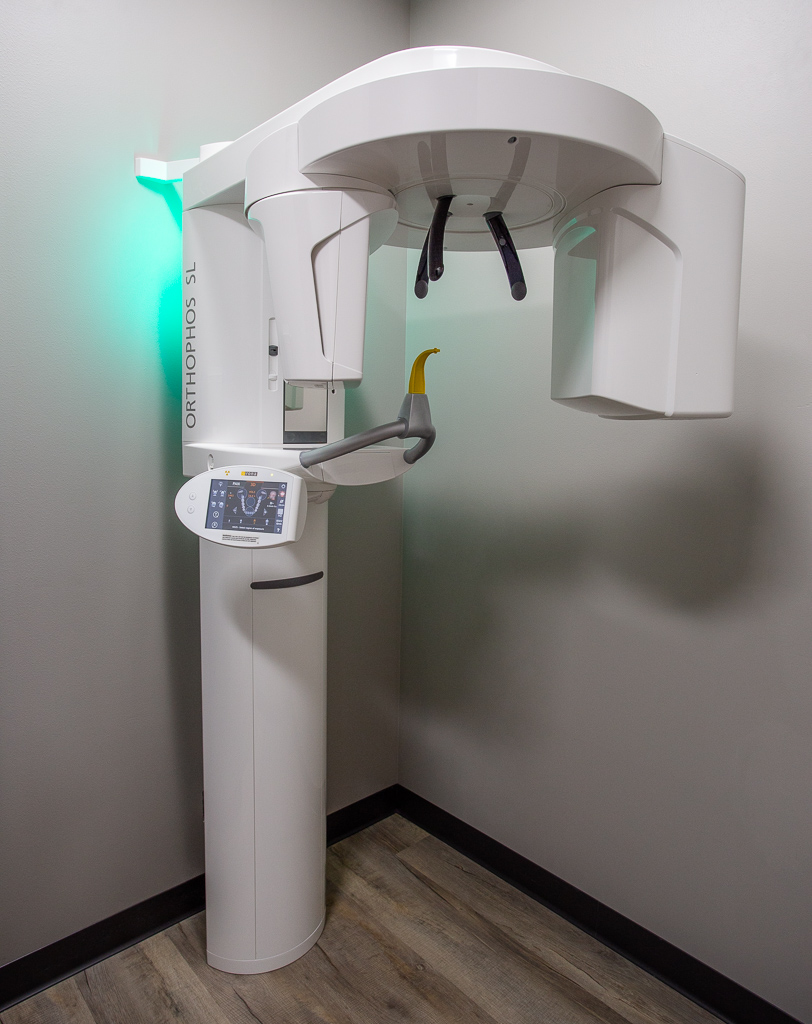 The highly valued radiographic evaluation portion of the exam provides essential diagnostic information.  It is a less invasive means of understanding particular issues that may be present on or in the tooth along with surrounding hard tissue.  The combination of the added viewable angles and pin point accurate means of measuring dimension enables us to provide more predictable treatment and more useful advice to our patients!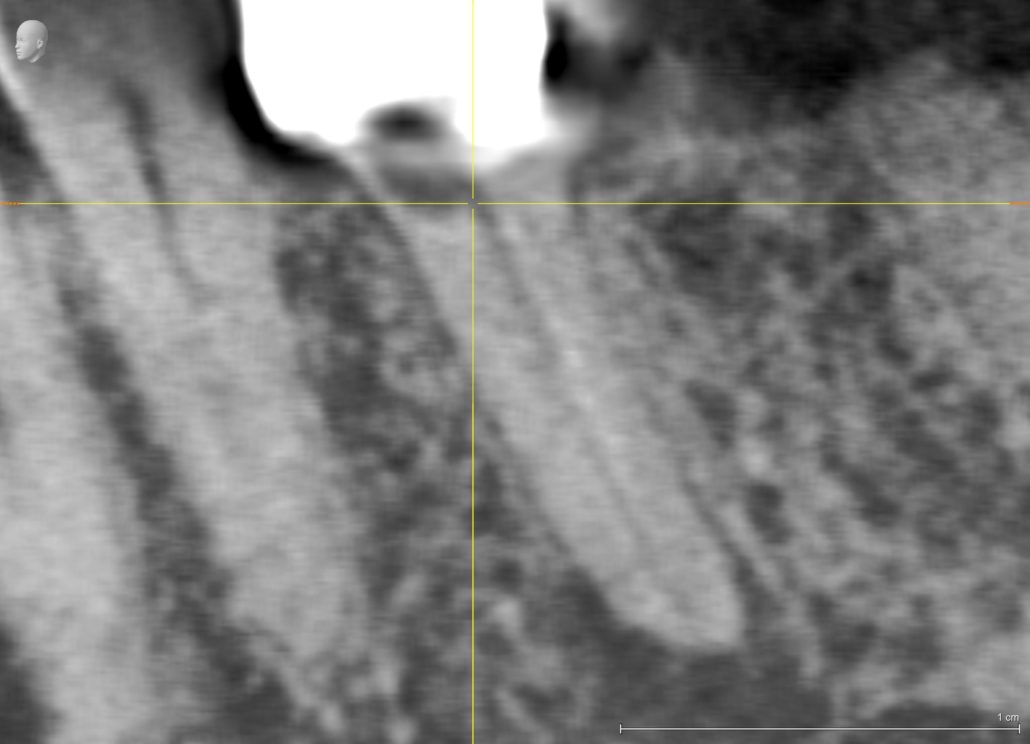 These images are an example of the diagnostic value for a patient that came from out of town for a second opinion on what was described as a cavity.  The scan and clinical evaluation revealed there was more to this tooth's problem and we were able to adequately educate and provide prognosis to this complex finding called resorption.  Every professional is human and mistakes are inevitable but we do our best to take a comprehensive approach to thoroughly evaluate each problem and explain risks and benefits before treatment.
This technology also provides useful when planning for the future to replace missing or failing teeth.  Software allows the dentist to simulate placement of implants and account for vital structures in the area.  The dentist is able to select the size, angle and even fabricate guides used to minimize error.  Our dental clinic utilizes this technology routinely when evaluating the need for implants and root canals as well as understanding limitations.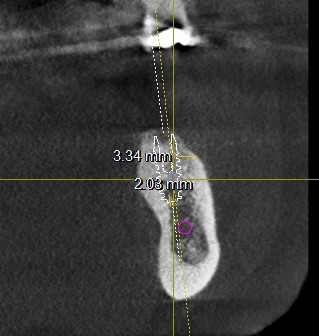 This dental chair looks like any other chair but its capabilities make it stand out from the rest.  This German-engineered equipment is the first of its kind in North Dakota.  It contains integrated functions that allow for implant placement and root canal treatment.  Some interesting details include:
Massage feature to distract and help patients relax
Capability of memorizing each patient's head/neck position
Ortho motion function provides more comfortable movement for patients with lower back issues
Hands free design allow all chair movements to be controlled with the foot pedal
Integrated sanitization adapter allows for the chair to clean out its own lines and minimize microbial exposure